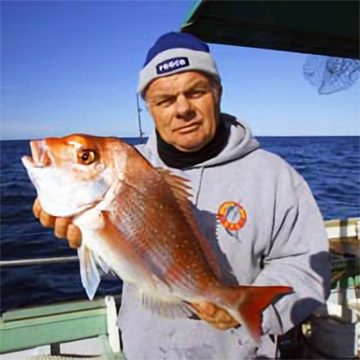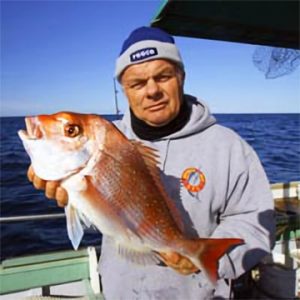 John has been fishing most of his life. Starting at about 5 years old, he fished off the beach with his grandfather and what commenced as an enjoyable pastime has become a lifestyle business. He fished commercially as a professional deckhand on a polling tuna boat at 16 years of age and this soon progressed to chasing world record marlin and other game fish. John has represented Australia at world level fishing competitions and is well known throughout the game fishing fraternity. He is an accredited International Game Fishing Association (IGFA) Captain recognising his professional and ethical approach to fishing. Under his captaincy anglers have been awarded over 20 world records as well as numerous Australian, NSW and Club records. John has been appointed to a number of NSW Government peak fishing advisory bodies. In 2012 Captain John was elected President of the Commercial Vessel Association of NSW (CVA of NSW) the peak commercial industry body.
As soon as he was old enough John obtained his general boat licence and this was followed shortly after by professional maritime qualifications including Radio Operators Licence as well as Engineer and Masters Certificates. He has many other qualifications which he has obtained throughout his working lifetime many of which are relevant to the fishing charter industry. These include diesel engineer, electrician, motor mechanic, radio technician and meteorologist. As with all Bravo Fishing Charters crew John holds senior first aid qualifications including the use of emergency medical oxygen and the automatic external defibrillator (AED, the "Packer Wacker").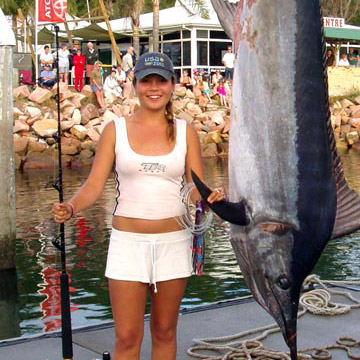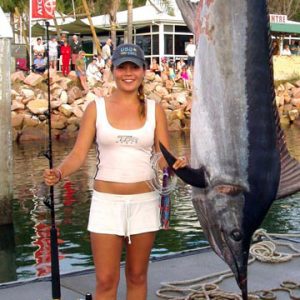 Pipi started serious fishing under the tuition of her father. The capture of big fish from an early age is the highlight of what she has continued to do. At the age of 9 she recorded two world records recognised by the International Game Fishing Association (IGFA) one a Striped Marlin the other being a Mako Shark, big fish for a little girl. Since then she has gone on to holding over 20 world records including very large Tiger Sharks and Marlin – as well as numerous Australian, NSW and Club records. Pipi has represented Australia on the world fishing scene both overseas and on mainland Australia catching big fish on light tackle.
At 16 years of age she registered her own Company "Pipi Marine" and as a licensed NSW Deckhand provided fishing tuition, deckhand and catering services contracting to well known fishing charter operators. Pipi gained her NSW skipper's licence at the minimum age by law of 19 and now works as a contract captain through her own company. She is a very competent navigator as well as an engineer and radio operator. Pipi also skippers our vessels. Pipi has won (2014) the NSWGFA Interclub Champion Lady Angler and NSW State Champion.
For you to experience the talent and expertise of this very capable, professional captain make an inquiry and book to go fishing with the "fish'n chick".