Big Boat, Big Fish
Call Today
Experience Fun & Exciting Charter Fishing in Sydney
Want to go deep sea fishing in Sydney? Then step onboard Bravo Fishing Charters for an unforgettable day on the water. Whether you're an experienced angler or want to experience fishing for the very first time, you'll have a great time on our deep sea fishing boat with our experienced crew.
Our Vessel: Zelda Faith II
Bravo Fishing Charters vessel is the Zelda Faith II, fitted out for a very comfortable day's fishing. It has been custom-built for a home away from home, with a full-size marine flushing toilet, fresh water sink, and also a large bait and fish cleaning table.
Licensed in all fishing licence endorsements, our vessel regularly brings back big catches, and very happy fishers!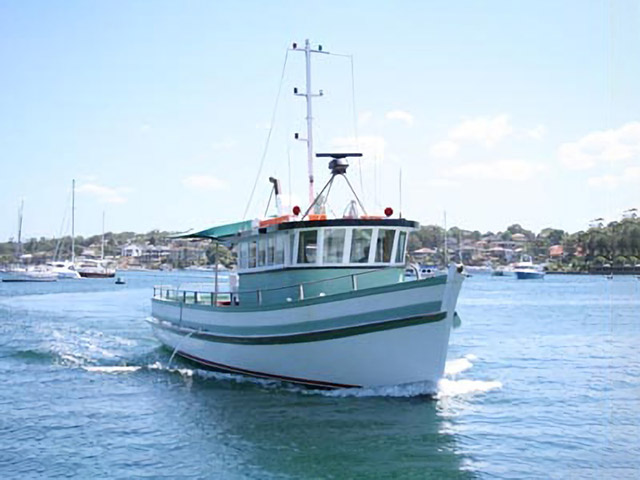 Our Crew: Experienced, Record Holding Big Game Fishermen
To give each Sydney fishing charter the best chance of success, we only staff our vessels with the most experienced, knowledgeable captains and deckhands. They know the local waters well from Sydney to Port Hacking to the Royal National Park, to show you the very best fishing spots, and are licensed and amicable. They'll ensure you have a fun day out on the water and bring back plenty of memories – and fish!
Our Equipment: Tools for Success
We provide everything you need for your Sydney fishing trip, including rods, reels, hooks, line and sinkers, your fishing licence as well as good quality bait. While anglers can use our rods and reels, we also have the option of rail mounted winches. We will take care of your catch, removing the fish from the hook, gutting, scaling and cleaning. Our skilled deckhands will do it for you.
With Bravo Fishing, your fishing charter in Sydney will be an unforgettable one. Simply bring your lunch and beers, we will take care of the rest.,